Onder opmetingen kunnen we verschillende zaken van elkaar onderscheiden. Zo kunnen wij de bestaande toestand opmeten van terreinen en gebouwen om de bestaande situatie in kaart te brengen, of een opmeting uitvoeren in functie van een verkoop of splitsing zodat de juiste grenzen kunnen worden vastgesteld en een correct plan opgemaakt kan worden.
Ook voor afpalingen kan u bij ons terecht. Hierbij leggen we alles ontegensprekelijk vast en registreren we de bekomen resultaten bij het registratiekantoor.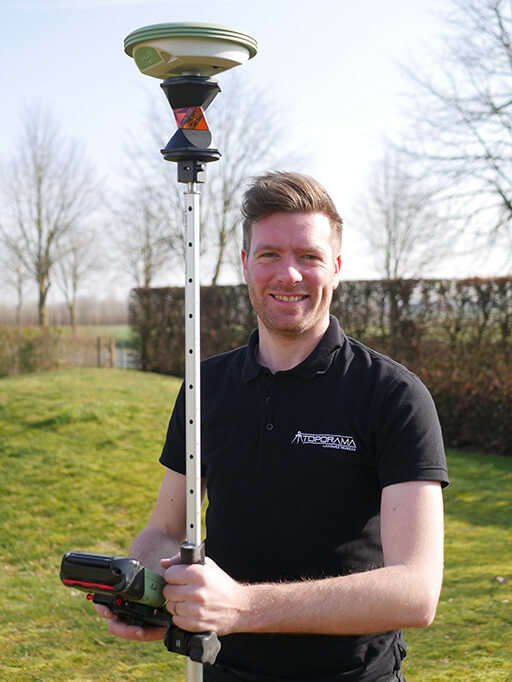 OPMETING
BESTAANDE TOESTAND
Het in kaart brengen van de bestaande situatie voor architecten, aannemers of particulieren. Dit kan zowel het opmeten van terreinen (hoogtepunten, materialen,…) als van gebouwen zijn.
OPMETING ifv verkoop of splitsing
Dit gebeurt in het kader van verkoop of splitsing. Bij opmetingen onderzoeken we alle juridische grenzen voor het opmaken van een correct plan. Zo weet de koper waar de exacte grenzen van het perceel zich bevinden. Van de meting wordt een proces-verbaal opgemaakt dat aan de notariële akte bij te notaris gehecht wordt.
Bij afpaling worden de grenzen ontegensprekelijk vastgelegd en geregistreerd bij het registratiekantoor. Dit komt meestal voor bij een geschil tussen buren.

/////////////////////////
Bovijn Pieter
Beëdigd Landmeter-expert
LAN 101430
Gsm: 0473 / 81 24 56
Vervacke Jan
Beëdigd Landemeter-expert
LAN 141590
Gsm: 0474 / 65 38 03

/////////////////////////
Bovijn Pieter
Beëdigd Landmeter-expert
LAN 101430
Gsm: 0473 / 81 24 56
Vervacke Jan
Beëdigd Landemeter-expert
LAN 141590
Gsm: 0474 / 65 38 03
Kanegemstraat 149 - 8700 Tielt
BTW BE 0634 845 994
Bovijn Pieter
Beëdigd Landmeter-expert
LAN 101430
Gsm: 0473 / 81 24 56
Vervacke Jan
Beëdigd Landemeter-expert
LAN 141590
Gsm: 0474 / 65 38 03